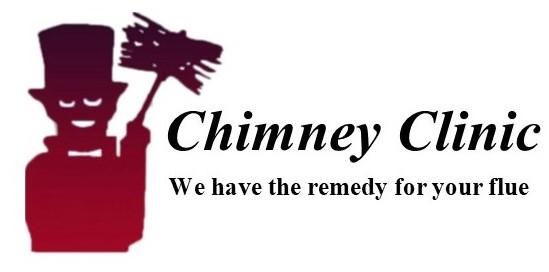 (Ph) 04 9151915 anytime
(text) 022 469 0419 please note: as this is an office mobile, best to text us
or email: service@chimneyclinic.co.nz
---
COVID19 Update 1/08/22
Please be assured that we have taken the required steps to keep everyone safe.
In order to minimise any risk, we ask that you please wear a mask and avoid any unnecessary contact with your serviceman.
Team@Office Chimney Clinic
Chimney Sweep Wellington - Chimney Clinic - Competitive Prices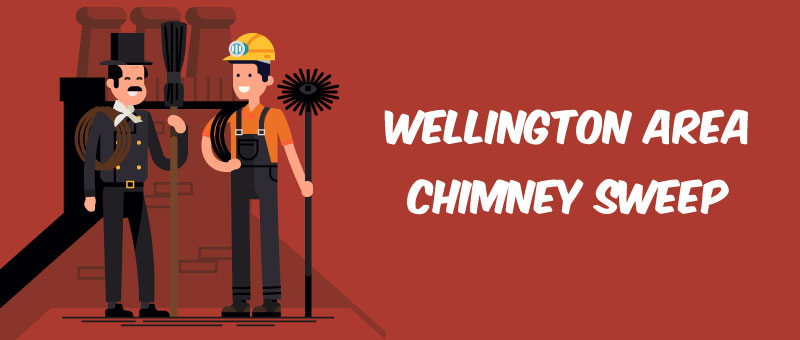 Chimney Clinic technicians are the professional Chimney Sweep Wellington wants. They carry out chimney cleaning and repairs for residential chimneys. In addition, Chimney Clinic has well trained and friendly chimney sweep technicians because Chimney Clinic can call on 38 years of experience in the Wellington region. Chimney Clinic have a no mess policy so our chimney sweep will endeavour to leave your home as tidy as they find it. Our technicians clean and repair most types of residential chimneys and fireboxes. Keeping your chimney clean of soot and debris is essential for keeping you and your home safe. If you are looking for a chimney sweep for a reasonable price then Chimney Clinic can help.
Price List for a Chimney Sweep Wellington:
Please email or call for Chimney Clinic's current prices.
Advice on Fire Use and safety:
If you are new to using a Fire or Woodburner, your Chimney Sweep will be happy to give you advice on the best and safest way to use your type of fire during your appointment.
Free quotes!
Chimney Clinic offers free quotes for repairs at the time of your chimney clean, however many quotes done prior either over the phone or via email, especially if you can email pictures of your woodburner and let us know of any issues you may have (we may need to call you and discuss so please include your contact number).
Need Chimney Clinic to do Repairs?
Chimney Clinic can do repairs. If you need new door seals (glass seal and door rope), firebox maintenance, flue and cowling replacement or repairs, smoke blowback solutions and solving bird problems, please let one our team know when booking.
What should you expect on and prior to chimney sweep day?
You will receive a reminder the day before your booking (usually a text from the work mobile of your chimney sweep)
If you need to you can use your fire the night before but please let it go out over night!
Our chimney sweep needs a 1-hour window to arrive, as he cannot always stick to a definite time due to traffic or other issues that may cause delay. However, he will text you when he is on his way.
Wet weather can be an issue therefore if it is too wet for your chimney sweep to work we will let you know as early as possible so that you can continue with your day. Then one of our friendly Chimney Clinic office team will contact you to reschedule.
We prefer that you pay on the day and therefore have Mobile Eftpos for your convenience.
If you leave us a message, we will contact you as soon as, to book your chimney clean. Please keep in mind that we are very busy in peak months. To avoid the wait it is best to have your chimney cleaned or maintained during summer.
Annual Chimney sweep reminders from the office team at Chimney Clinic:
We also provide an annual reminder for your chimney clean, because for your safety the 'NZ standard' is to sweep your Flue or Chimney at least once a year when in use. In addition, most insurance policies now require that for you to be covered you must clean your chimney annually.
Insurance cover
For protection, yours and ours, Chimney Clinic has full Liability cover.
Chimney sweep for the greater Wellington area coverage:
We clean chimneys all over Wellington. As well as from Mirimar, Island Bay, Karori, Wadestown to Johnsonville, Tawa, Porirua, Whitby. Upper Hutt to Te Marua, Lower Hutt, Petone, Eastbourne and Wainuiomata. Kapiti including Paekakariki, Raumati, Paraparaumu and Waikanae, and any in between.
Chimney Clinic is committed to providing quality customer service:
We here at Chimney Clinic know that regular annual chimney cleaning is essential for your safety. As part of Chimney Clinic's commitment to our customers, we strive to provide a quality and efficient chimney sweeping experience including an annual reminder. Chimney Clinic relies on over 38 years of experience servicing chimneys, fires and wood-burners within the greater Wellington region.
Every Chimney Clinic chimney sweep has a professional friendly attitude and know how important it is that your chimney is clean and safe to use. In line with our "no mess" policy, Chimney Clinic will leave your home as clean as the chimney sweep finds it.
Furthermore, Chimney Clinic was also highly rated by TV3's "Target" Program.
Therefore, if it is time for your chimney's annual check-up, contact Chimney Clinic, because 'We have the remedy for your Flue'.